Rochelle Karina
No, honey, your butt is just fat, it's not the jeans, trust me!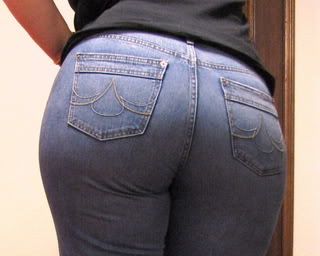 No woman in her right mind should ever ask her man that question. And no man who values his masculinity would ever give that answer.
I never ask, and my honey never answers. I know I need to lose a few – read here – however, I also know that clothes can and do make the woman.
I spend a lot of time in jeans, and I really have this thing against "Mom Jeans" – those usually comfortable but terribly unflattering and downright matronly looking things that can transform even a svelte, sexy young thing into a decidedly dowdy "Mom" with the swish of a zipper. Since I already bear distinct resemblance to the quintessential suburban housewife (though I do not, and will never, sport the "Soccer Mom" 'do!) I figure I do not need any additional…
View original post 395 more words